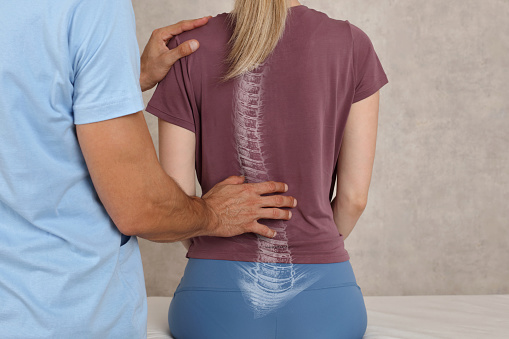 Growing up, Inge always wanted to go into some form of medical profession. When she was four years old she accompanied her mom to a physiotherapist and decided that she wanted to become a physiotherapist. During her school years Inge suffered a few different sport injuries, and after four years struggling with chronic hip injury she found that her Chiropractor was the only one that made the correct diagnosis and treated her accordingly. She then did some research on the differences between Chiropractic and Physiotherapy, and decided that she too wanted to be able to change people's lives by treating them chiropractically. Inge studied at the University of Johannesburg for six years before beginning her career as a chiropractor.
A typical day as a chiropractor
Inge works in a private practice. Her day starts at around 8:00 and ends at 17:00, during which she has appointments with patients. The work is very physical and active. Each day is unique as each patient presents with a different case. If it is a new patient a full thorough medical history will be done. This first consultation is around 45 min and a follow up thereafter is 30 mins. During these consultations different chiropractic modalities will be used such as Chiropractic manipulation, soft tissue therapy, dry needling, electro modalities and case specific advice will be given for ergonomic lifestyle changes that will benefit the patient.
What is the process to become a chiropractor?
Chiropractic can be studied at the Durban University of Technology (DUT) or the University of Johannesburg (UJ). 
It is a six-year course consisting of two years of basic sciences followed by four years specialising in chiropractic.
As previously mentioned, the first two years cover the basics sciences. 
You have subjects such as anatomy, physiology, chemistry, epidemiology, etc. 
From third year you start with your diagnostics subjects as well as your clinical chiropractic and chiropractic practical subjects. 
In your fifth year you start with your masters dissertation and start seeing patients as part of your practical. 
In your sixth and final year you complete your masters dissertation and finish your clinical patient requirements as well as your internship. 
You then become a registered practitioner of the AHPCSA (https://ahpcsa.co.za/).
The qualifications obtained by South African graduates are highly regarded and recognised internationally. 
Career tips for someone wanting to become a chiropractor
Do observation/shadowing. Find out what the job entails and what a day for a chiropractor looks like. 
Work hard in school, and be prepared to work hard for the 6 years of your degree.
Make sure you put in effort for the subjects that you need in order to apply for the degree.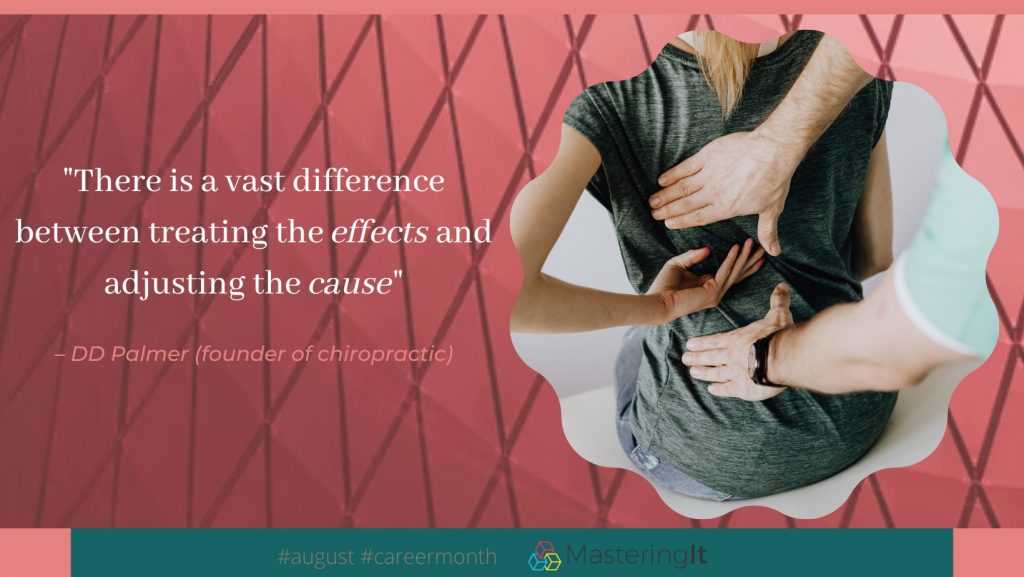 What are some challenges and highlights of being a chiropractor?
The studying might have been the most challenging part of my career but seeing my first patient was so worth it!  This profession comes with great responsibility, each patient you treat is a major responsibility. As mentioned previously, it's a very physical job so you need to be fit and take care of your body. 
My highlight is seeing the difference in my patients when they have experienced chronic pain for years and they walk out of my practice pain free. 
Although studying to become a chiropractor is not a quick and easy route, the work is so rewarding! Your own physical health is important for this career, so make sure you spend some time on yourself as well as your studies. Thanks again Dr Inge van der Vyver for this interesting insight into your career!
If you'd like to watch the full interview, head over to our Facebook or Instagram page!
Herewith the link: https://www.instagram.com/tv/CTZN6XbopqE/…